It can be challenging for parents to know how to help their kids create a thriving study environment at home. With so many distractions and noises happening in the average household, it's often difficult for many children to stay focused and get their work done.
Let's discuss some tips and tricks on setting up your child's bedroom or other study areas so they can focus on their schoolwork and achieve great results!
Importance of Having a Dedicated Study Area at Home
Studies have shown that having a dedicated study area at home can significantly improve your child's academic performance. When kids have a designated space for homework and studying, they're more likely to focus and stay on task.
If your child doesn't have a dedicated desk or workspace, it's easy for them to get sidetracked by toys, television, or other household activities. Setting up a specific area for homework and studying can help your child stay focused and get the most out of their learning time.
Additionally, a dedicated study area can minimize distractions.
Establishing a regular study schedule can be helpful as well. Letting your child know when it is time to start their homework and when they can take breaks can help keep them on track. Setting homework times also allows you to check-in with your child and see how they are progressing.
For study tips, see The Best Study Skills for Middle School.
Finally, ensuring all materials needed for homework are easily accessible can save time and frustration. You can set your child up for academic success by taking a few simple steps.
POWER TIP: If you spend time teaching your child good study habits during elementary and middle school, the rewards will be tenfold during high school and college. When my children were in kindergarten through eighth grade, I asked them to sit at the dining room table with me right after school to do their homework and study. I don't have to do that now that they're in high school and they sit at the top of their graduating classes. They KNOW how to study!
Ten Things You Need in Your Home Study Environment
A desk that is large enough to fit all of your child's supplies, or a good, sturdy study table
A child needs a desk or table in their home study environment to help reduce distractions, increase organization, and provide a comfortable place to work.
Here are a few of my favorites:
POWER TIP: Some kids need to sit at desks to do homework; others are perfectly fine studying on a couch. I have both types of children in my home. I stay on top of the study habits of my two, who must sit in a dedicated space. If I don't, their grades slip.
A comfortable chair
A comfortable chair helps your child focus on work, reduces stress, and promotes healthy posture.
Here are some of my favorites:
Proper lighting
You might not think lighting matters, but it can make a big difference. First of all, good lighting helps reduce eye strain. If your child spends a couple of hours reading or working on a project, they need to be able to see clearly without putting too much stress on their eyes.
Second, good lighting can improve focus and concentration. If your home study environment is too dark or too bright, it can be challenging for your child to pay attention to what they're doing. If the lighting is right, they'll be able to focus and get more done.
Set up your child's study space next to a window with lots of natural light if possible. Otherwise, add a table or floor lamp to the area.
Enough storage for all of their materials
The perfect study environment at home is organized, functional, and comfortable. Organization means having enough storage for all learning materials.
A desk with drawers or shelves can help keep things tidy and within reach. You could also use bins or baskets to store items such as pens, pencils, paper, and other supplies.
In addition, it's nice to have a place to put finished work, so it doesn't get lost or cluttered. Creating a study space that is well-organized and efficient will help your kid to be successful in their academic pursuits.
For more on home desk organization, see Essential Kids Desk Organization Ideas.
POWER TIP: I keep extras of all essential supplies in a closet off of our home office. We keep bins, drawers, or bags like sharpened pencils, pens, highlighters, dry erase markers, index cards, notebooks, graphic paper, etc. When the kids run out of supplies, they know to go to the closet to find what they need.
A whiteboard or calendar to help you (and your child) keep track of deadlines.
One tool that can help you and your child create the best study environment at home is a whiteboard or calendar. A visual reminder of what tasks need to be completed can benefit kids. It can also help them to keep track of deadlines and upcoming assignments.
POWER TIP: I keep a large paper calendar on the wall in our dining room. On it, all six of us write events, appointments, and other things of note. A family calendar is an excellent habit to start your children today because it keeps them aware of deadlines and the family schedule (this is especially true for teens who often make plans willy-nilly).
The At-A-Glance wall calendars are my favorite! We've been doing this for years.
A quiet space without distractions
Creating a quiet study environment at home can be difficult, especially if you have young children or live in a small area. One way to do this is to designate a quiet room in your home for them to use as their study area.
The space can be a corner of their bedroom, the kitchen table, or even the living room sofa. The key is ensuring the area is free from clutter and distractions like television and video games.
A place to keep your child's textbooks and notes organized
A child's bedroom is their sanctuary. But with so many distractions, it can be hard for them to focus on homework. That's why a desk or table in their bedroom is the perfect spot.
A desk or table allows them to spread out their books and notes and focus on their work. Plus, it gives them a sense of ownership and responsibility for their learning.
Motivating reminders to help your kids stay on task
When your kids need an extra push, inspire them with one of the following reminders:
You can do this! Every task, no matter how big or small is an opportunity to practice your focus and concentration. And the more you practice, the better you'll get at staying on task. So go ahead and give it your best shot!
Why are you doing this? It can be easy to lose sight of the bigger picture when you're stuck in the middle of a challenging task. But if you take a moment to remind yourself of your goals and why they're important to you, it will be easier to stay motivated and keep going.
How will you feel when you're finished? Feeling discouraged is normal when you're in the middle of a difficult task. But if you take a moment to visualize how great you'll feel when you finally finish, it will be easier to find the motivation to keep going.
Take it one step at a time. When a task feels overwhelming, it can be helpful to break it down into smaller, more manageable pieces. That way, you can focus on one thing at a time and avoid getting overwhelmed.
You've got this! Believe in yourself and know that you have what it takes to succeed.
I like to write out messages on dry-erase sticky notes each day. Sometimes the extra love gets them through frustrating moments.
Technology tools that can assist with studying, such as a computer or tablet
Having the right tech can make a big difference in creating. A laptop or tablet can be a great way to take notes in class, and having reliable internet access can help your child do research for projects.
Having the right setup will help you create the best study environment at home.
Several apps and online resources can help your child stay organized and on track with their studies. For example, some apps can help them keep track of assignments and due dates; flashcard apps can help them study for tests.
We bought Lenovo Chromebooks for our children three years ago, and they are still working great!
Supplies for when your child needs a break, such as snacks, drinks, and a stress ball.
If your kids are anything like mine, they'll want lots of snacks 🙂
How to Create a Positive Study Environment at Home
Parents play an important role in helping their children succeed in school. One way they can do this is by creating a positive study environment at home.
Here are some tips:
Make sure your child has a dedicated study space. It should be quiet and free from distractions. If possible, it should also be lit by natural light.
Try to create a study routine. A study routine helps your child to focus and stay on track. Set regular times for learning, and stick to them as much as possible. For instance, sit down with them for 30-45 minutes after dinner (so they have time to play and relax before bed).
Encourage your child to take breaks. Studies have shown that taking breaks can improve focus and concentration. So let your child take a few minutes to stretch or grab a snack every once in a while.
Praise your child's efforts, not just their results. Praise helps them to feel motivated and confident.
For more, see How to Completely Change the Way Your Child Studies.
By following these tips, you can create a positive study environment that will set your child up for success.
FAQs
Where is the best place to study at home?
It would help if you considered a few things when finding the best place for your child to study at home. First, consider the amount of noise in your house. For example, if you live in the city or have pets, you may want to find a place where your child can concentrate without being interrupted.
A spare bedroom or home office is usually a good option.
Another thing to consider is the amount of light in the space. If your child plans to study for long hours, you'll want to ensure the room has good lighting so your child doesn't strain their eyes.
Finally, think about the furniture in the room. You'll want a comfortable chair and desk for your child to focus on their work.
By considering these things, your child can find the perfect spot to get down to business and ace those exams.
How can I Create a study Environment at home without a desk?
You don't need a desk to have a great study area. All you need is a little bit of creativity and some basic supplies.
Here are a few tips to help you get started:
Find a comfortable spot. The first step is finding an area that is comfortable for your child. It could be a spot on the floor, a comfy chair, or even their bed. Just make sure it's somewhere they can focus and won't get too distracted.
Gather supplies. Once they've found their spot, it's time to gather their supplies. They'll need a pen and paper, textbooks, a laptop, etc.
Create a system. One of the most important things for staying organized is to create a system that works. Your system could mean labeling everything with post-its, using different colored folders for different subjects, or anything else that will help your kids keep track of what they're doing.
Get rid of distractions. One of the biggest problems people have when trying to study is distractions. Whether it's a phone, the TV, or something else, it's helpful to eliminate anything that might take away focus.
How can I make myself study at home?
It can be hard to stay focused when studying at home, but there are a few things you can do to make it easier for your child.
First, try to create a dedicated study space. The space can be anywhere in your house where your child can focus and not be distracted. Make sure your study space is well-lit and quiet, and if possible, stocked with any supplies your child might need.
Once you have a designated study space, please encourage them to stick to a regular schedule. Dedicate specific times of day to studying, and stick to that schedule as much as possible.
See Make Your Child Interested in Studying With These 20 Easy Tips.
Finally, take breaks. If your child feels overwhelmed, ask them to take a few minutes to step away from their work and clear their head.
By following these tips, you'll find it easier for your child to stay on track when studying at home.
A Note on Chores
While we are on the subject of organization, let's talk chores. If you plan to organize your home study space, consider adding your chore charts to the room or area as well.
Here are some of my favorite charts:
You may not feel like getting your kids to do chores every day is worth the hassle. But trust me, it's worth it. Here are three reasons why:
It teaches them responsibility.
Kids need to learn to contribute to the household if they want to live there. Doing chores daily will help them understand that they have to work to enjoy the benefits of a comfortable home.
It builds their character.
Chores teach kids self-discipline and a strong work ethic. They learn that they have to persevere even when they don't feel like it and that ultimately hard work pays off. These are invaluable lessons that will serve them well throughout their lives.
It helps them develop a sense of pride and ownership.
When kids take pride in their work, they're more likely to care for their belongings and keep their rooms clean. Helping out around the house will also give them a sense of ownership and responsibility for their home, which is an important life skill.
So go ahead and make your kids do those chores every day. It may not be fun, but it's worth it.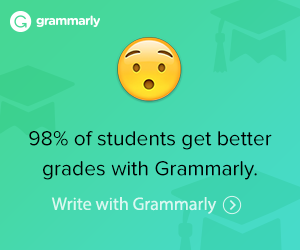 You're busy, and you have a million things going on. That doesn't mean you can't…
In Sum…
Creating a study environment at home can be challenging, but following these tips can make it easier for yourself and your child. Designate a study space in your house where your child can focus and not get distracted. Make sure your study space is well-lit and quiet, and if possible, stocked with any supplies your child might need. For more tips, consider subscribing to the MamaBookworm newsletter!