Like most people, you probably have a love-hate relationship with grammar. You know it's important, but sometimes it's just so darn hard to get right! That's where Grammarly comes in.
As a dedicated grammar nerd, I was more than a little excited when I first heard about Grammarly. Finally, there was a tool that could help me catch all those pesky errors that always seemed to slip through the cracks! And so, without further ado, I signed up for a premium account.
Since then, I've been using Grammarly daily, and I have to say that I'm impressed. Not only does it catch errors that I would never have spotted myself, but it also offers helpful suggestions for improving my writing. Overall, it's been an excellent investment – but is it worth the price tag?
Let's look at the pros and cons of using Grammarly Premium and help you decide if it's right for you.
The Features of Grammarly Premium
Grammarly is a popular tool for improving your writing and ensuring that your work is free from errors. Its premium version provides a more advanced set of features for those looking for an extra level of support.
Here are some of the features of Grammarly Premium:
Everything in the Free version (grammar and spelling)
Clarity-focused sentence rewrites
Tone adjustments
Plagiarism detection
Word choice
Formality level
Fluency
Additional advanced suggestions
Whether you are a student writing papers or a professional editor working on large-scale projects, Grammarly premium offers a robust set of tools that can help you improve your writing skills and produce high-quality work. So if you're looking for an effective way to take your writing to the next level, then Grammarly premium is worth considering.
Pros of Grammarly Premium
Grammarly is one of the most popular online tools for editing and proofreading your writing. With a wide array of features, it is no wonder that many writers rely on Grammarly to help them achieve their writing goals.
But is Grammarly premium worth it?
If you are someone who often produces texts with grammatical errors, then yes, Grammarly premium is definitely worth the investment. The advanced grammar checking tool can catch more nuanced issues that other free options might miss, improving the overall quality of your writing.
Another significant benefit of Grammarly premium is its ability to check for potential plagiarism in your texts. Whether you are submitting an article or a blog post for publication or want to make sure that all of your ideas are original, this feature is beneficial and gives you peace of mind.
Finally, another good reason to invest in Grammarly premium is its high level of customization and user flexibility. From Chrome add-ons to Microsoft Word plugins and mobile apps, you can easily choose which platform works best for your needs and preferences.
So if you want a comprehensive editing tool that fits seamlessly into your workflow, then Grammarly premium is well worth considering.
Are there cons to using Grammarly premium?
It's not free. If you decide to use the service, you'll need to pay a monthly fee. Grammarly does offer a free version with limited features, though.
There is a bit of a learning curve. It can take some time to get used to the interface. However, once you get the hang of it, it is a powerful tool that can help you improve your writing.
Grammarly can be a bit overzealous with its corrections. Sometimes it marks something as incorrect, even if it's just a matter of style.
Can my children use Grammarly premium?
Absolutely!
Grammarly Premium is the ultimate tool for kids who want to improve their writing skills. The platform helps anyone identify and correct mistakes in their grammar, syntax, and punctuation so that their work is polished and professional. Whether your child is writing an essay for school or another piece of writing, Grammarly Premium is the perfect tool to help your child take their writing skills to the next level.
Best of all, Grammarly Premium is incredibly user-friendly and easy to use. Log in to your account on the Grammarly website or download the mobile app, and you'll be taken step-by-step through each stage of the editing process.
No matter what genre of writing – academic essays, creative fiction, business reports – Grammarly Premium is there with expert guidance.
See A List of the Best Middle & High School Writing Books.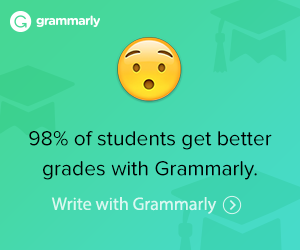 Is Grammarly Premium Worth It?
Grammarly is one of the most popular grammar and spelling checkers today. Its easy-to-use interface and robust algorithm are widely considered crucial tools for anyone looking to improve their writing skills.
So is it worth it?
In my opinion, absolutely.
This advanced version offers tons of great features designed to take your writing to the next level, helping you create high-quality content quickly. Whether you're an aspiring author working on your first novel, a student writing a paper, or a professional blogger trying to manage multiple client sites, Grammarly Premium is the perfect tool for improving your writing skills and getting ahead in today's fast-paced digital world.